---
YWAM Ships Kona is led by Brett and Karen Curtis, who began their shipping career in 1983 when YWAM's first hospital ship, the 12,000-ton m/v ANASTASIS, called into their home port of Tauranga, New Zealand. The YWAM Ships Kona training and logistics center, known as Port YWAM, was a former hotel nestled right in downtown Kailua-Kona, Hawaii. Port YWAM sits across from the pier where the first missionaries arrived in Hawaii in 1820, and where in the latter 1800s, five different missionary ships known as Morning Star I through Morning Star V were sent out from Kona to serve in Pacifica. It is a historic legacy that continues today with a new generation of seafarers committed to fulfilling the great tradition of Hawaii serving the islands of the Pacific. This campus is their primary training and field support facility. They are also just one mile from the University of the Nations Kona campus, their "twin" in ministry.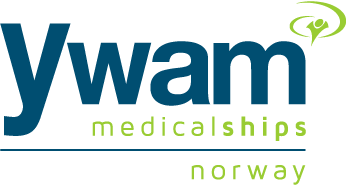 YWAM Medical Ships Norway
---
Jarle Hofstad and Bjarte Tonheim are Co-Managing Directors for YWAM Medical Ships Norway. Their office is situated at Skjaergardsveien 20, 4625 Flekkeroy, Norway.
As with any good global charity so much is gained when you have strong and reliable partners helping 24/7, even though the "field" for all the activities are many times zones away. From the very beginning, YWAM Ships Aotearoa and YWAM Medical Ships Norway, YWAM Ships Kona - USA have joined together for one simple goal - to serve PNG and do so with excellence.
Our partnership is like family, it is committed and strong. We lean on each other, are regularly sending volunteers, parts, supplies, funds and recently two fully equipped dental surgeries and a woodshop container to add to the ship's growing number of innovative tools specifically designed for the work in PNG.
We would encourage other YWAM centers to join in with our efforts as there is much to do! When you witness first hand the outcomes of a collaborative effort the results are amazing. We are proud of our partnership with the medical ship the m/v YWAM LIBERTY and look forward to all that will be accomplished in the years to come.