Serving the isolated Pacific Islands
A catalyst to help isolated island communities thrive.
---
This strong and versatile New Zealand-based vessel is uniquely designed to carry both people and cargo to remote island communities. Custom built shipping containers, on the ship's deck, can serve as dental, medical, surgical, pharmaceutical, or classroom facilities. Koha is a Māori word for "gift". The ship was given as a gift to Youth With A Mission and is now preparing to bring the gift of practical hope and healing to the Pacific islands.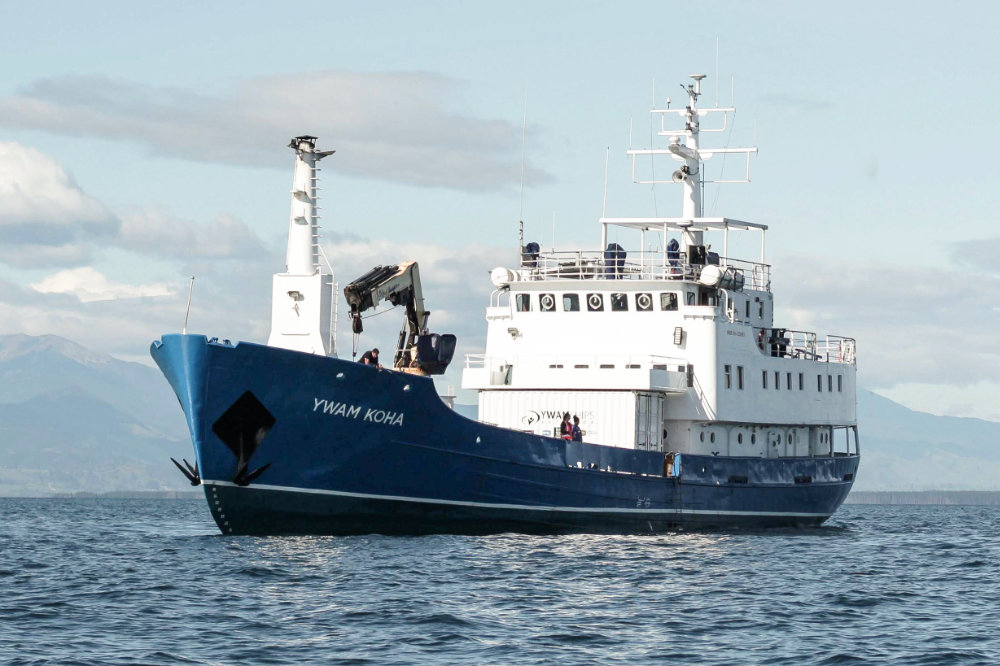 NAME: MV YWAM KOHA
HOME PORT: Tauranga, New Zealand
LENGTH: 48.8 metres
BEAM: 9.5 metres
DRAFT: 3.75 metres
GROSS TONNAGE: 486
CALL SIGN: ZMG2228
BUILD DATE: 1966
M.N.Z #: 133693
IMO #: 6815691
SPEED: 9.5 knots
PROPULSION: 1100kW 2x Deutz VM545