We all know what it's like to have our plans change. It's not unusual for us to reschedule a project or shift a deadline. Learning to adjust to change is a sign of maturity. But, what the world is experiencing during this worldwide pandemic is unprecedented in our lifetime. Millions of us have had to cancel or put our plans on hold. This is uncharted territory as we all attempt to navigate circumstances beyond our control.
That's where we find ourselves with YWAM Ships Aotearoa. Instead of sailing toward our first deployment with the YWAM KOHA, we find ourselves tied to a berth, borders closed, unable to move. Our challenge has been, how do we take advantage of this time?
Every major crisis does two things. It creates unexpected problems and it provides unprecedented opportunities. Our problem is that we are not able to sail and bring help and hope to isolated island communities. The opportunity this crisis offers is, we have time to better prepare this tool, the ship, to be more effective when we do deploy.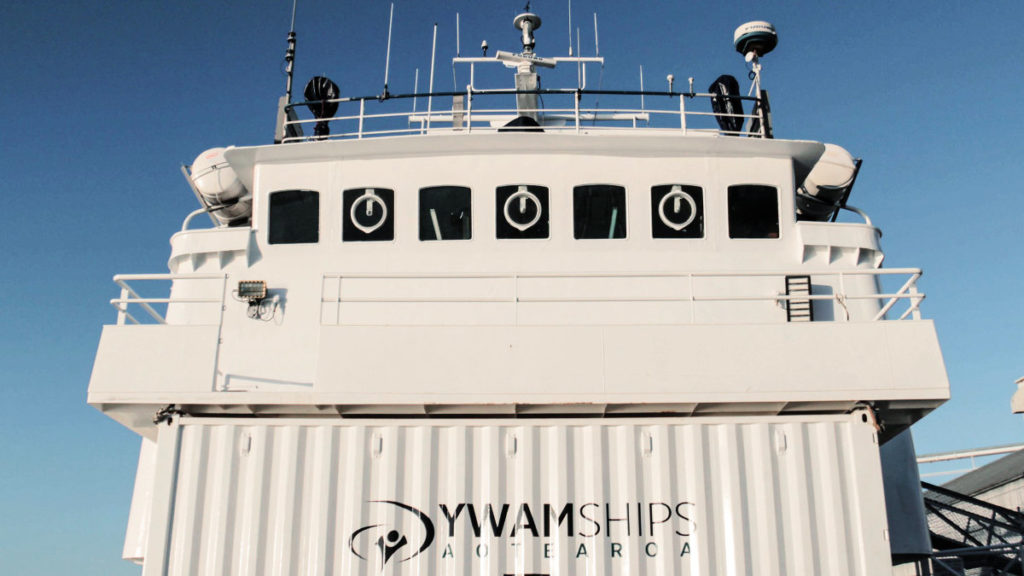 We have set a faith goal of three months to have all the work needed on the ship completed so she could be ready to go and serve if called upon. For this, we need three things:
Skilled labour (electricians, engineers, painters and plumbers
Donated resources
Finances (around $300,000 NZD)
The words in Proverbs 16.9 tells us, "In their hearts, humans plan their course, but the Lord establishes their steps."
We are looking to the Lord to establish our next steps. As doors open and close in front of us, we are adjusting as we go. None of us has a blueprint to navigate these times. But, our YWAM Ships Aotearoa leaders are working to make wise, prayerful decisions based on all the information available right now.
The challenges facing isolated communities of the Pacific are also different than they were a few months ago. We are looking for clues as to what our outreaches might look like post-pandemic. At this point, we don't know. But we do know we've been given this time, and we desire to use it wisely.
Perhaps you have practical skills that can help the ship be more effective. Or perhaps, you are in a place where you can financially help these projects to go forward. If so, we'd love to be in touch with you. Contact us using this link… CLICK HERE for volunteer information.
Despite the challenges, we look forward to seeing the fulfilment of this ships' potential to enable isolated island communities to thrive.
Blessings to you,
Marty Emmett and the YWAM KOHA Team